Comptron provides a fully integrated system designed by people who have been dealers themselves and have been involved in the business for over 25 years.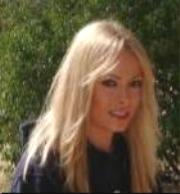 Crystal Redd
F & I Customer Service
I moved back to Arizona on April 1, 2007 to be near my parents, siblings, and to raise my daughter. I am Gayland's oldest daughter and am blessed to work with him almost everyday. Arizona has a majestic beauty, which is additional proof that there is a God and that he loves us. I love the everyday challenges of working at Comptron. The Comptron team is amazing and I enjoy helping our customers whenever possible.

We are dedicated to making your life easier and to helping you build your business with Comptron.
Favorite Foods: Mom's peach cobbler, my sisters strawberry crepes, cheese pizza
Favorite Pro/College Teams: They have those?
Ford, Chevy, or Mopar: Chevy (of course)
Favorite Song: "Jesus Take the Wheel" by Carrie Underwood
Favorite Sport: Ping Pong, Is that a sport?
Favorite Motorcycle: One that can't be dropped
Favorite Animal: My two perfect mini dachshunds
Favorite Activity: Cherishing my daughter, singing, living as a Christian
Favorite New Car: One I don't have to pay for, and Corvettes
Country You'd Most Like to Visit: Europe
What If You Had a Week to Yourself: Take my daughter to Disney World, Sea World etc...
Additional Thoughts: Comptron has the best support staff available. If you don't believe me, just ask us! :-)