Comptron's Accounting Tool: One Click Integration into the Quick Books Pro Accounting Package, possibly the most popular accounting software on the market today.
Comptron Integrates Every Department In Your Business
Parts
Service
Accounting
Showroom (F & I)
Let Comptron Help You Make Accounting Easier!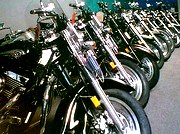 Comptron puts crucial information at your fingertips with the most popular accounting package available today. Help is available to you from your local recourses and our support staff for any question, concern, or problem you may have with your bookkeeping.
Call Comptron now at 1-800-266-7876